Redwood Elevated planters – these are made to help keep out unwanted animals such as dogs. It also works towards not having to bend over to garden. We have made planters for people in wheel chairs and issues that make traditional gardening not possible. We are very proud of our rock solid elevated designs and take orders for these all the time.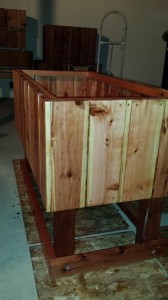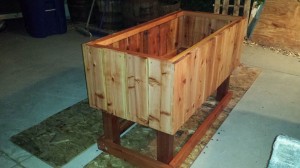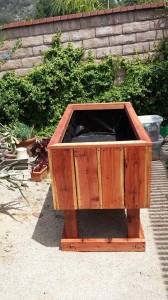 Square raised bed planters – These provide ample room for your garden with a soil depth to accommodate almost any sort of plants including deeper rooting vegetables like carrots, beets, turnips, onions and so on. Very heavy duty and built to last for years to come. This is our most popular sort of planter.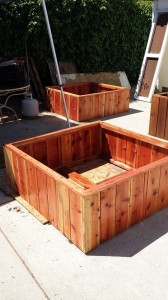 Smaller herb and vegetable planters can also be made any size and are built with the same quality as any of the other planters. We can accommodate any of your redwood planter needs.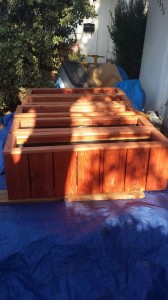 Call, text, or email today and get a quote for your project and let's start building a garden! Please mention your name and city you want the planters delivered to, I like to keep track of the quote.
Thank you!
Robert Curtis
Curtis Custom Planters
http://www.curtiscustomplanters.com/
Also like us on FaceBook https://www.facebook.com/CurtisCustomPlanters
714-928-7629
Quotes on redwood planters, wooden garden boxes, organic vegetables grown at home. Information on gardens, gardening, organic soil, and more. Other wood types, redwood, pine, cedar, fir, oak, teak. Types of organic food you can grow, tomatoes, peas, beets, lettuce, kale, peppers, bell peppers, hot peppers, onions, cucumbers, squash, beans, berries, strawberry, basil, herbs, rosemary, thyme, chives, radishes, potatoes, leeks, greens and anything you can think of!