This one is 84 x 20 x 32 with a false bottom elevated floor. The inside has 4×4 legs holding up a false bottom floor eliminating the need for all the extra soil. This planter style is fast becoming our most popular. With the looks of a very large, tall planter, and the shallow box takes 1/2 the soil expense.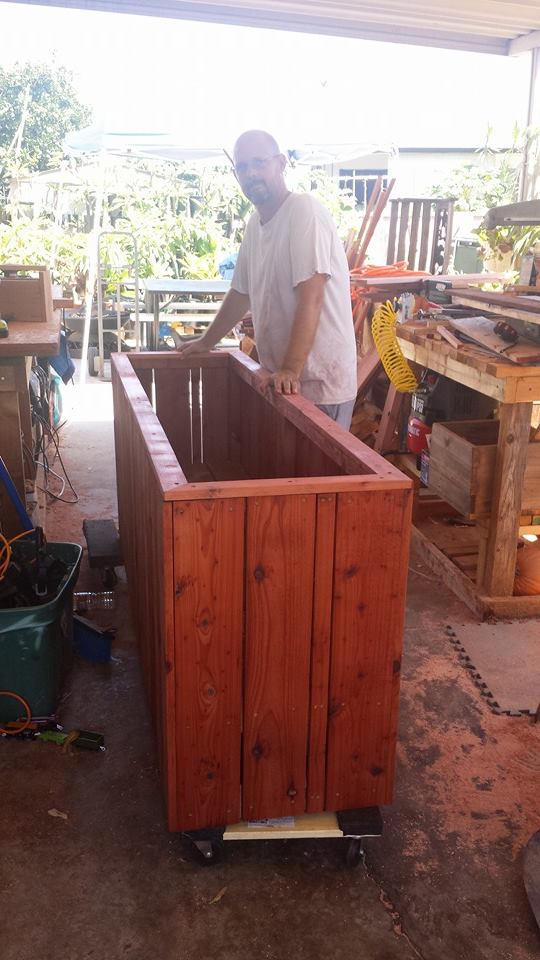 Contact us today to get started on an order for you.
There is a discount for multiple orders and a very reasonable fee for delivery.
Call, text, or email today and get a quote for your project and let's start building a garden! Please mention your name and city you want the planters delivered.
Robert Curtis
info@curtiscustomplanters.com
714-928-7629
Check out our planters online
Like us on Facebook
Check out or Review us on Yelp